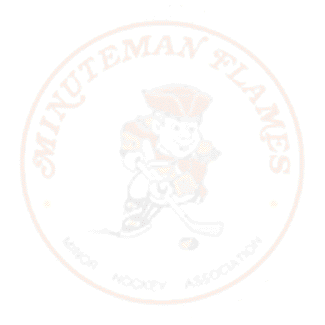 The Minuteman Flames Minor Hockey Association is one of the largest and most competitive Elite and AAA Programs in New England for both boys and girls. The program offers an active practice and game schedule, skills sessions, and professional coaching.
The Minuteman Flames practice and play their home games at the New England Sports Center, a state-of-the-art facility located in Marlboro, MA, with 8 NCAA Regulation surfaces. The facility is centrally located in New England.
The program offers an active practice and game schedule, typically two games on the weekend and two full-sheet 80 minute practices per week on a set schedule. Skills sessions are also available from professionals and Stop It Goaltending as an integral part of the program.
The Minuteman Flames offer a number of boy and lady teams. The Minuteman Flames Program has a competent, experienced coaching staff dedicated to making the youth hockey experience one that is fun, while building character and proficiency in the sport.
The Minuteman Flames also conducts two Cross Ice Programs, one for boys and one for girls, known as the Sparks Programs. These are learn-to-skate/learn-to-play-hockey programs for 5 and 6 year old players on Sunday mornings during the season to prepare young players for their future youth hockey careers.
The season begins in early September and continues through late March at the boys Squirt Minor through Bantam Major levels, and at the girls U10 through U14 levels. Pre-high school teams are formed at the boys Bantam Major, Midget Minor and Midget Major levels, and at the girls U16 and U19 age levels.